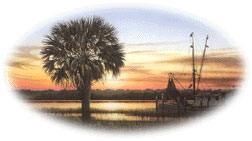 Southern Savings Special
Enjoy your stay at the Days Inn Charleston Historic District, located in downtown Charleston. You'll enjoy the convenience of staying in the heart of the Historic District, just steps away from all the sights, shops, attractions and restaurants of Charleston. Newly renovated rooms, free on-premises parking, and outdoor pool with sundeck will add to the enjoyment of your stay.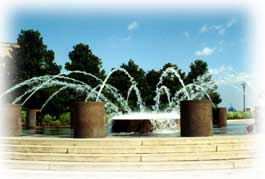 Prior to dinner, we suggest a stroll along Waterfront Park, overlooking Charleston Harbor. You'll enjoy a great seafood dinner at East Bay Crab Shack. Located on East Bay Street, come roll up your sleeves and enjoy fresh Southern seafood.
Begin the next morning with a Spiritline harbor cruise aboard Spirit of Carolina and experience Charleston from a unique perspective.

Upon completion of your cruise, you'll have lunch at 82 Queen, an inviting restaurant located in a 19th century Charleston home and specializing in Lowcountry cuisine. After lunch you'll be treated to a carriage tour through historic Charleston with Palmetto Carriage, Charleston's oldest carriage company.
To further enhance your getaway, your package will include a list of recommended activities that can be enjoyed at no charge, making certain that your trip to Charleston is a memorable one. Reserve your package online now by using our secure order form below.
Complete Getaway Package. Price includes all accommodations, restaurants, and tours listed in the above package description.
Three Days ~ Two Nights
Weekday Rate: $440.00
Weekend Rate: $650.00
Per Couple
Four Days ~ Three Nights
Weekday Rate: $535.00
Weekend Rate: $775.00
Per Couple

Charleston Getaways.com


843-991-9999




:










Please click on each icon for complete details of your travel package.


Please report any problems to: webmaster2 @ charlestongetaways.com