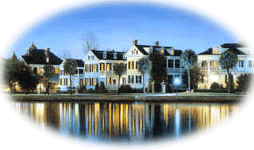 Honeymoon Hideaway
Pamper yourself at the Harborview Inn, located in the heart of the Historic District. The Harborview Inn is synonymous with Southern luxury and charm. The extraordinary hotel offers spectacular views of Charleston Harbor, Waterfront Park, and Historic Downtown Charleston. All rooms are graciously appointed in elegant decor that will take you back to a different era.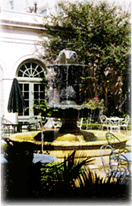 After checking in, you may want to enjoy a relaxing stroll through Waterfront Park before the evening's activities. Once you've dressed for the evening a private horse drawn carriage, provided by Palmetto Carriage, will pick you up at the entrance to your hotel. After a leisure tour of the historic district, you'll be taken to Blossom Cafe, one of the finest restaurants in Charleston that has been a mainstay of our fine dining repertoire. A casual stroll down cobblestone streets will return you to your hotel.
Your day will start with a guided walking tour of downtown Charleston with Tour Charleston. Lunch will be enjoyed at one of Charleston's most respected and beautiful restaurants, 82 Queen. Your early afternoon will be consumed aboard the Schooner Pride, for a romantic harbor cruise on this 84 foot, three masted tall ship. This evening's culinary adventure will be indulged at the wonderful Boathouse, downtown Charleston's superior seafood experience.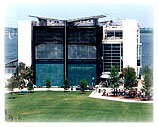 Enjoy a relaxing morning before setting out to experience the South Carolina Aquarium. Lunch at Magnolias Uptown Down South restaurant is a perfect way to spend the afternoon while enjoying award winning American cuisine in a blend of historic charm and contemporary excitement.
To further enhance your getaway, your package will include a list of recommended activities that can be enjoyed at no charge, making certain that your trip to Charleston is a memorable one. Reserve your package online now by using our secure order form below.
Complete Getaway Package! Price includes all accommodations, restaurants, and tours listed in the above package description.
Three Days ~ Two Nights
Weekday Rate: $1075.00
Weekend Rate: $1250.00
Per Couple
Four Days ~ Three Nights
Weekday Rate: $1400.00
Weekend Rate: $1675.00
Per Couple

Charleston Getaways.com


843-991-9999




:










Please click on each icon for complete details of your travel package.


Please report any problems to: webmaster2 @ charlestongetaways.com